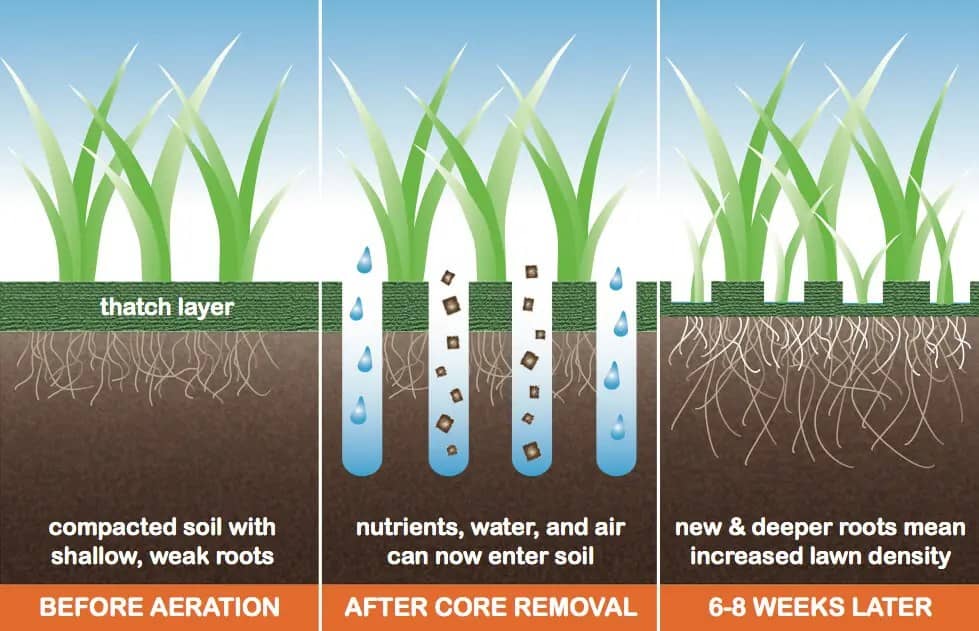 Signature Lawn and landscape - The Benefits of Lawn Aeration - Charlotte, NC
Lawn aeration is a specialized service that can greatly benefit the health of your lawn in Charlotte, NC. Our team of trained professionals uses a lawn aerator machine with hollow spikes on a rotator to remove cores of earth from the lawn. This allows air, water, and nutrients to flow more freely into the soil.
Why Is Lawn Aeration Important?
When a layer of thatch (dead grass and other debris) has built up between the soil and grass, it can block vital elements like air, water, sun, and nutrients from reaching the grass roots. This can prevent the grass from growing healthily. By performing lawn aeration, you can help your lawn regain its ability to absorb these essential elements and grow more freely.
Lawn aeration can also help prevent the growth of moss, which thrives in compacted, thatch-covered lawns. By restoring the correct growth cycle through lawn aeration, you can prevent moss from taking hold in your yard.
When Is the Best Time to Aerate My Lawn?
It's important to note that lawn aeration should be performed at the right time of year, depending on the type of grass you have. If your lawn consists of cool-weather grasses, such as fescue or rye, you should aerate in early fall. For warm-weather grasses, like Bermuda or St. Augustine, aeration is best done in mid-spring. You should never aerate your lawn during hot, dry weather, as this can dry out the lawn and surrounding soil.
Contact Us for Lawn Aeration Services in Charlotte, NC
If you're interested in lawn aeration for your Charlotte, NC property, give our team at Signature Lawn and Landscape a call. We'll be happy to discuss your options and schedule a time for this important service.