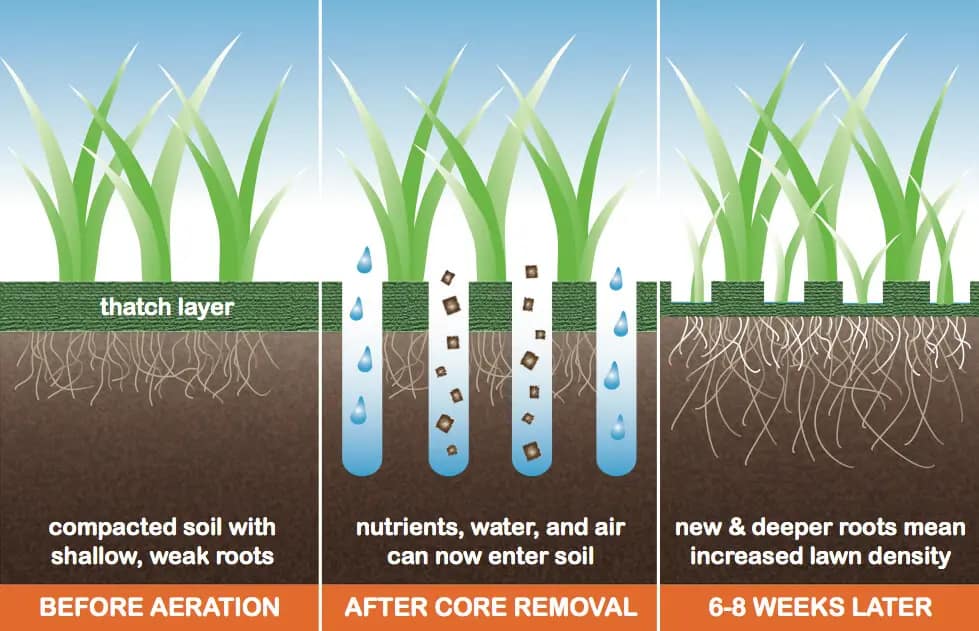 Lawn Aeration Services in Charlotte, NC and Indian Trail – Signature Lawn & Landscape
Welcome to Signature Lawn and Landscape, your trusted partner for top-notch lawn aeration services in Charlotte, NC, and surrounding areas like Indian Trail, Pineville, Concord, Harrisburg, Stanfield, Matthews, and others. Since our inception in 2019, we've been committed to transforming lawns and landscapes with our high-quality services. Our dedication to quality, customer satisfaction, and professional expertise sets us apart in the industry. Whether you're in the heart of Charlotte or the beautiful surroundings of Indian Trail, our services are just a call away.
Benefits of Our Lawn Aeration Services
Choosing our lawn aeration services comes with numerous benefits. Here are just a few:
Improved Lawn Health: Aeration promotes deeper root growth, resulting in a healthier and more robust lawn.
Enhanced Water and Nutrient Uptake: The small holes created during aeration allow water, nutrients, and air to reach the grass roots more effectively.
Reduced Water Runoff and Puddling: Aeration improves your lawn's drainage, reducing water runoff and puddling after heavy rain.
Increased Resistance to Pests and Diseases: A healthy, well-aerated lawn is more resistant to pests and diseases.
IMPROVED PH: 

Once your lawn is aerated, channels are available for new chemicals to be provided. Our lawn professional may suggest the addition of lime or sulfur to the soil to improve its Ph and further enhance its ability to grow vibrant, healthy grass.

PREPARE FOR WINTER: 

When your lawn begins to fade at the end of its season, aeration can provide an opportunity for our lawn professional to infuse your soil with chemicals that can help it be ready to bring you the best possible lawn; next season. 
Why Lawn Aeration is Essential
The soil composition and climate conditions in our service areas make lawn aeration particularly crucial. Our areas are known for their clay-heavy soil, which can become compacted over time. This compaction prevents essential nutrients, water, and air from reaching the grassroots, leading to a less healthy and less attractive lawn. Core Aeration helps alleviate these issues by breaking up compacted soil and improving its structure, allowing for better water absorption and reducing runoff.