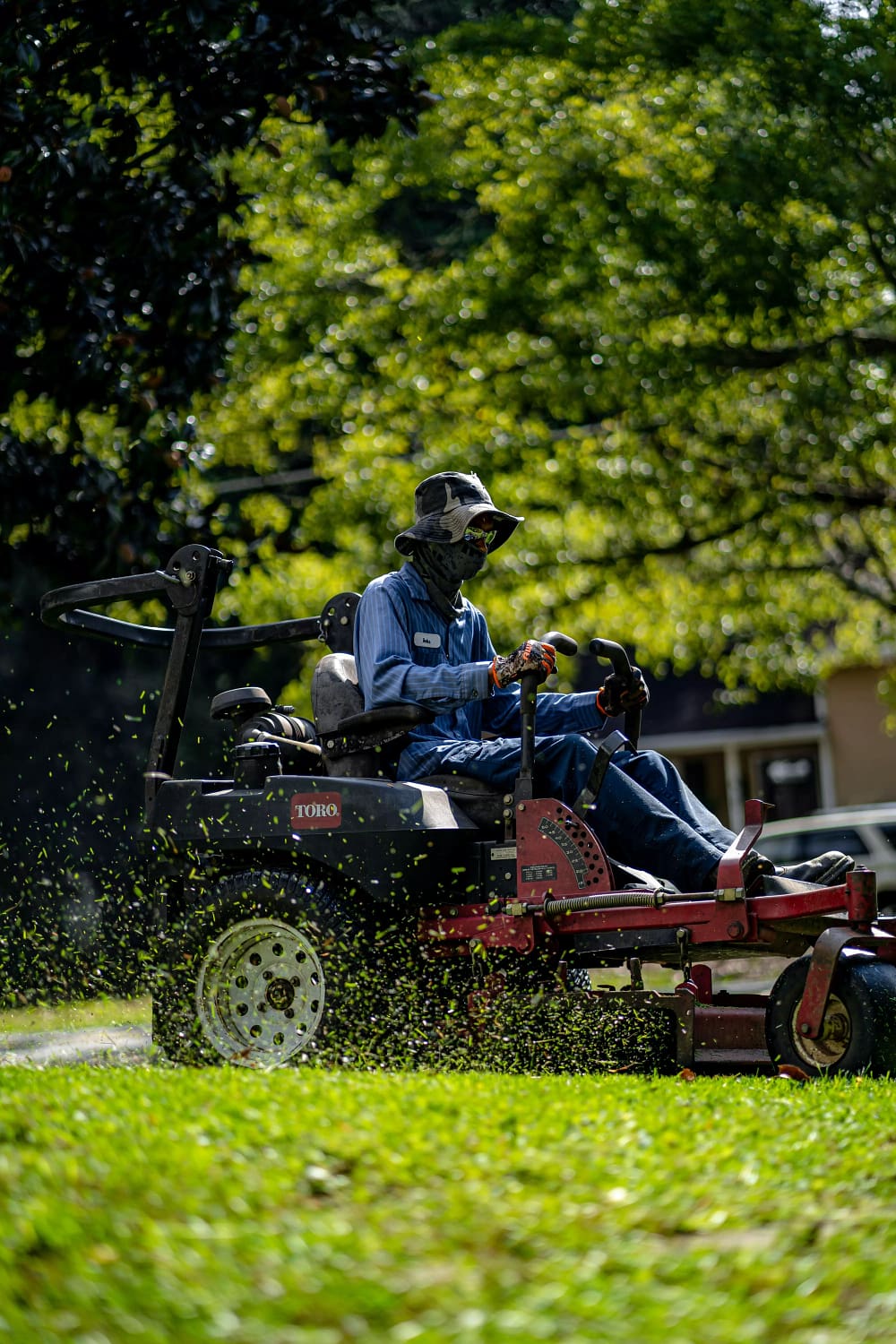 Professional Landscaping and Lawn Care Services in Charlotte NC
For most of us in Charlotte, NC, and surrounding areas, an attractively landscaped and maintained yard is just as important as the upkeep we do for our home's interior. Not only does a well-designed garden provide a pleasant visual for your neighborhood, but it also enhances the comfort level of the place where we spend most of our time.
Why Choose Professional Lawn Care Services
However, achieving and maintaining intricate landscaping requires time, hard work, and resources. Signature Lawn and Landscape, a professional lawn care company in Charlotte NC, can help you with taxing lawn mowing jobs and provide you with the best in landscape design and care. But why hire a professional landscaper?
One reason is that professional lawn care services can actually save you money. Contrary to popular belief, professional landscaping services are often less costly than attempting the job on your own. Our qualified personnel has plenty of experience and can provide a more efficient and cost-effective job than if you try to tackle the task yourself. While many homeowners try to DIY their yards to save money, they often find that purchasing the necessary products and equipment can be expensive. Our personnel ensures that you get the right materials the first time, helping you save on resources in the long run.
Another benefit of professional lawn care services is the ability to free up your personal time. With busy schedules and endless obligations, many homeowners simply don't have the time to manage their own lawn care. Hiring our skilled professionals allows you to manage your time more efficiently and enjoy more fun memories with friends and family on the weekends.
Signature Lawn and Landscape: Your Trusted Choice for Lawn Care in Charlotte NC
When it comes to keeping your home looking its best, consider turning to the professionals at Signature Lawn and Landscape for your lawn care needs in Charlotte NC. Our experience and expertise as trained professionals can provide you with the benefits of cost-saving and time-saving, all while giving you a beautiful and flourishing yard. Contact us today to learn more about our lawn care services in Charlotte, NC, and surrounding areas.