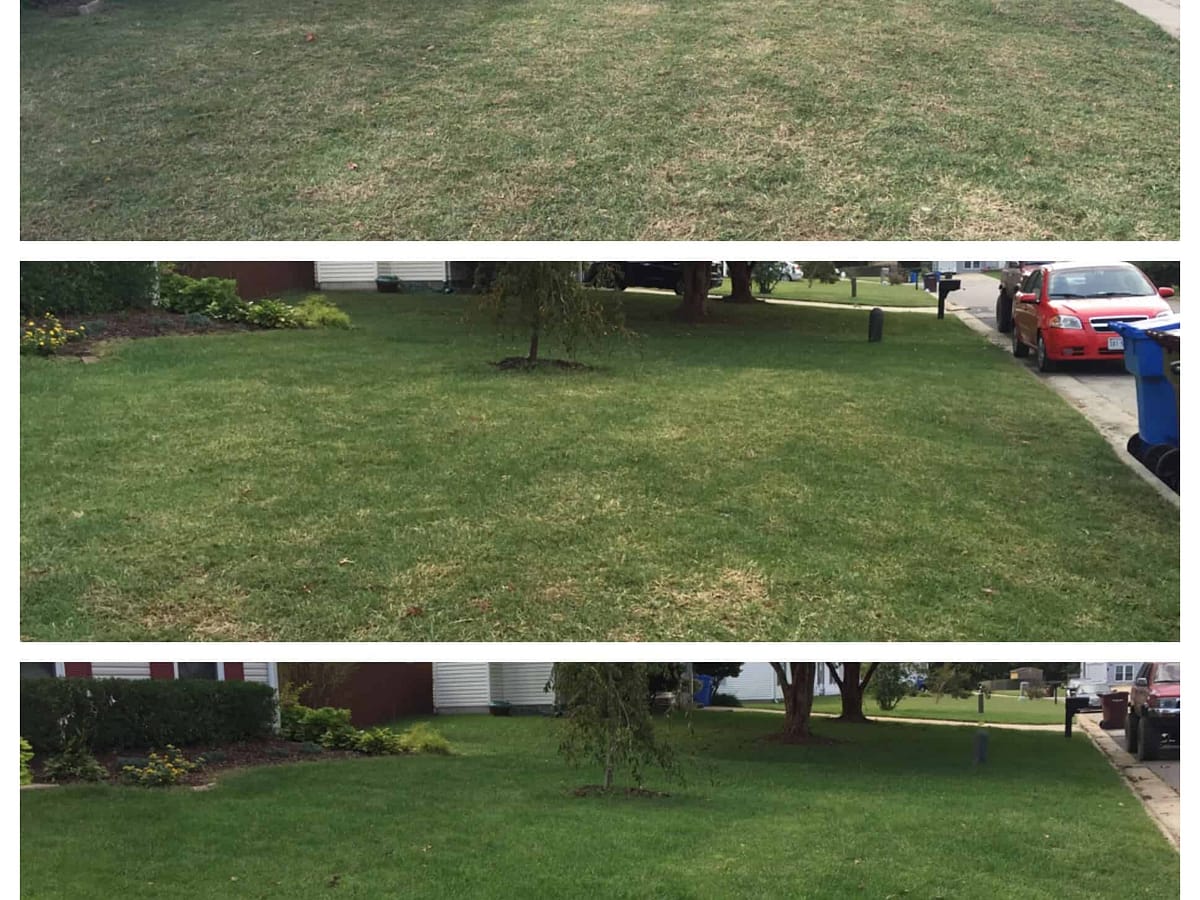 What To Know About Overseeding - Charlotte NC | Signature Lawn and Landscaping
What is Overseeding and Why is it Important for Lawns in Charlotte, NC?
If you're a homeowner in Charlotte, NC, Indian Trail, NC, or anywhere in the surrounding areas you know how important it is to have a healthy and lush lawn. But did you know that overseeding can help achieve just that?
Overseeding is the process of planting grass seed over an existing lawn to thicken and improve its overall health. It's a common practice for homeowners in Charlotte, as the hot and humid climate can often lead to thin or patchy grass.
Why should you consider overseeding your lawn?
One of the main benefits of overseeding is that it helps to fill in bare or thin spots in your lawn. This is especially important during the hot summer months, when grass is more prone to stress and damage. By overseeding, you can help ensure that your lawn stays thick and green all season long.
Another benefit of overseeding is that it helps to improve the overall health of your lawn. When grass becomes thin or patchy, it's more susceptible to pests and diseases. By overseeding, you can help to create a dense and healthy lawn that is less prone to these issues.
Overseeding for a More Diverse and Resilient Lawn
Overseeding can also help to create a more diverse and resilient lawn. When you have a variety of grass types in your lawn, it is better able to withstand a range of environmental conditions. This can be especially important in Charlotte, where the climate can vary greatly from season to season. By overseeding with a blend of grass seeds, you can create a lawn that is better able to withstand the heat and humidity of summer, as well as the cooler temperatures and drought conditions that may occur during other times of the year.
Extending the Life of Your Lawn.
Additionally, overseeding can help to extend the life of your lawn. As grass ages, it becomes more prone to thinning and dying out. By regularly overseeding, you can help to rejuvenate your lawn and keep it looking fresh and vibrant for years to come. This not only enhances the overall appearance of your property, but it can also increase its value. A healthy and well-maintained lawn can be a major selling point for potential buyers and can help to increase the value of your home. So, it is always a wise decision to invest in overseeding to maintain the beauty and value of your lawn.