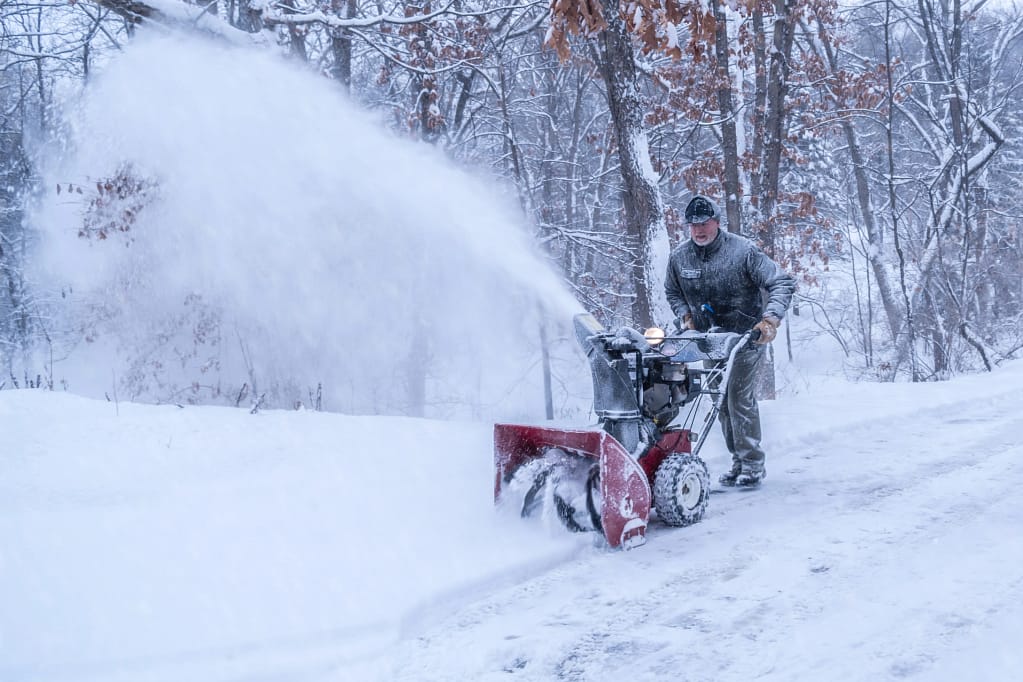 Why Should you have us Remove your Snow?
At first, when you see the pure white of freshly fallen snow, it's a beautiful sight. But then reality sets in, and you realize that you must clear your driveway and sidewalks. This can be quite a chore, especially if you don't have the right equipment or if the snow is particularly heavy. And let's not even talk about what happens when it turns to ice!
That's where we come in. We are a professional snow removal and ice control company in Charlotte, NC. We have the experience, equipment, and manpower to handle any size job. So whether you need us to clear your driveway or an entire parking lot, we can do it quickly and efficiently.
We offer several different services at Signature Lawn and landscape regarding snow and ice. Here are the most popular ones:
1. Snow Plowing
Our snow plowing service is ideal for those who need their driveway, or parking lot cleared of snow but don't want to do it themselves. We have the right equipment to get the job done quickly and efficiently. We can also provide you with regular updates on the status of your property so that you can rest assured that it is being taken care of.
2. Snow Removal
If you have a large amount of snow that needs to be removed, we can do that for you as well. We have the experience and equipment to handle any size job. We will work quickly and carefully to remove all the snow from your property so you can return to your normal routine.
3. Ice Control
When the snow turns to ice, it can be a dangerous situation. We offer ice control services to help keep your property safe. We will treat areas prone to icing so that you and your guests can walk safely on your sidewalks and driveways. We also offer de-icing services for your commercial properties.
4. Snow Hauling
If you have a lot of snow that needs to be removed from your property, we can haul it away for you. We will take care of all the heavy lifting, so you don't have to. We can also dispose of the snow in an environmentally friendly way.